Custom Qliktag Encoder Device (USB)
The Custom Qliktag Encoder Device with USB interface simplifies the otherwise complicated process of encoding Type-4 NFC tags. Featuring customized firmware for the device & encoding software installable on a Windows or MacOS desktop / laptop, the device is the perfect companion to the Qliktag Platform & offers a convenient, complete solution for encoding & managing your Qliktags.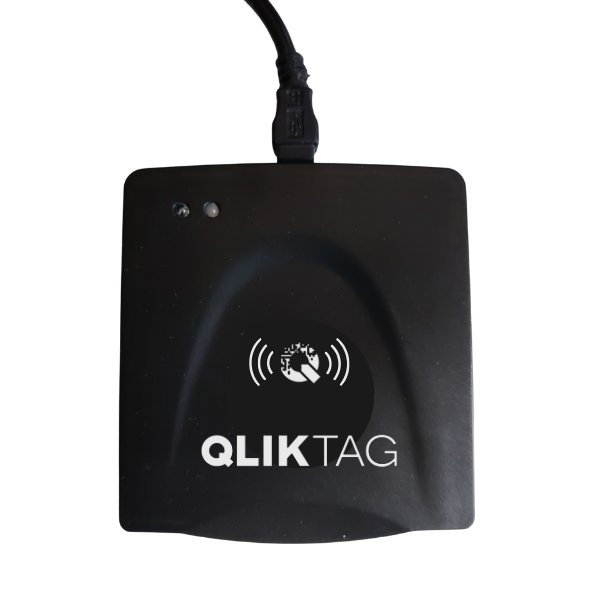 Download Software & Help Documentation
Download Installable Software
Download Help Documentation
Access Online Help & Tutorial Video
Order a Qliktag NFC Tag Starter Kit
Order a Qliktag NFC Tag Starter Kit & test / pilot the technology yourself before you decide to scale. The NFC Starter Kit comes with 10-20 secure, unclonable NXP 424 DNA NFC tags, a free account on the Qliktag Platform & links to online help resources, documentation on encoding the tags and all you would need to to setup a small pilot with your own products & custom experiences.