Generate & Configure GS1 Digital Link for Your Products
A COMPLETE SOLUTION FOR GS1 DIGITAL LINK
Welcome to the new age of global product identifiers with GS1 Digital Link capabilities. The Qliktag Connected Products Software Platform features all the tools & features you require to automatically generate, configure, route, manage & download unique GS1 Standard Digital Link URLs for every single product / item you manage within the platform. 
GS1 Digital Link Brings the Humble Barcode into the Digitally Connected Era
The GS1 Digital Link is the latest game-changing upgrade to the ubiquitous item barcode bringing it into the digital era. The GS1 Digital Link Standard essentially enables a single code on the product packaging to identify the product through a standardized global URL format on the web and deliver virtually limitless information, content and digital experiences to various stakeholders that interact with the product from the supply chain to the consumer and beyond. Effectively, a single 2D code on the packaging can be used to access GS1 identifiers such as the GTIN, Batch Number, Serial Number etc. As well as traceability information, consumer information, authentication, video content, documents, offers, coupons and limitless other information based on the context and parameters supplied while requesting information through the globally standardized GS1 Digital Link URL format. 
The Power of GS1 Digital Link & The Qliktag Platform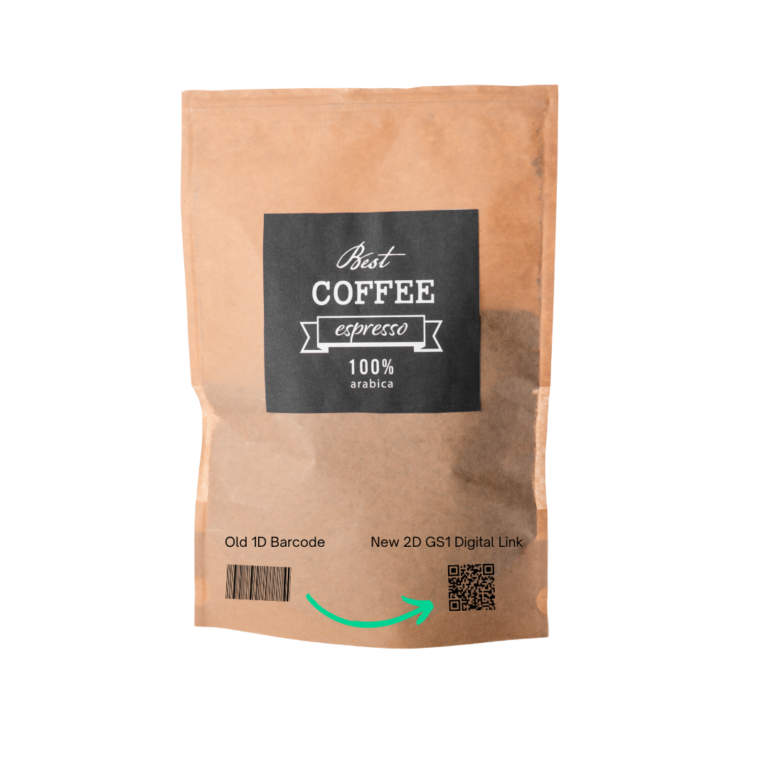 The Qliktag Platform enables you to configure GS1 Digital Link for any "Entity" you choose to manage within the platform. Whether for your product SKUs, pallets, containers, batches / LOTs or down to a serial item, the Digital Link Configuration tool will allow you to setup GS1 Digital Link with your domains, item codes and content that you would like the codes to resolve to whether you create them within the Qliktag Platform or choose to redirect to external URLs. All GS1 Links generated with the Qliktag Platform are validated to meet the standards and be registered centrally with GS1 Registry Platform and looked up and resolved universally much like .com domain names are resolved to point to web sites and web content. 
In a similar way, once you have Digital Links configured on the Qliktag Platform, you can manage and update the various experiences that the code on your packaging directs a user to and update content and experiences without reprinting or making any changes to the code or printing on the packaging. The GS1 Digital Link format URLs can be encoded into 2D codes like QR Codes, barcodes, RFID tags, NFC tags and other technologies which can hold or point to a URL. 
Benefits of GS1 Digital Link
GS1 Digital Link Resources
If you're looking to generate GS1 Digital Link format URLs for your products, get in touch with us & we're happy to demo our software platform, discuss your requirements & help you get started.