Create Phygital Products & Experiences at Scale
PHYSICAL PRODUCTS WITH DIGITAL CAPABILITIES
Phygital products & experiences speak to the digital generation of consumers today. Qliktag offers a complete, highly scalable solution to take your physical products and elevate them by adding interactive digital features & capabilities accessible through a secure, unclonable NFC chip embedded in your product.
The New Generation of Consumer Products & Experiences is Phygital
What is a Phygital Product? Phygital, a fusion of physical and digital, represents a new era in consumer experiences. It's not just a physical product. Phygital products are interactive, combine physical & digital features while transcending traditional boundaries, inviting consumers to engage with physical items in ways never imagined before.
With the Qliktag Connected Products Platform, you have the power to transform ordinary consumer products, collectibles, and assets into extraordinary phygital experiences. How? Through the digital tokenization of physical assets and a cutting-edge solution that combines NFT (Non-Fungible Token) with secure unclonable NFC technology.
The Qliktag phygital products solution allows you to elevate your products as digitally augmented products, innovate them for the new age digital-first consumer and do phygital – at scale!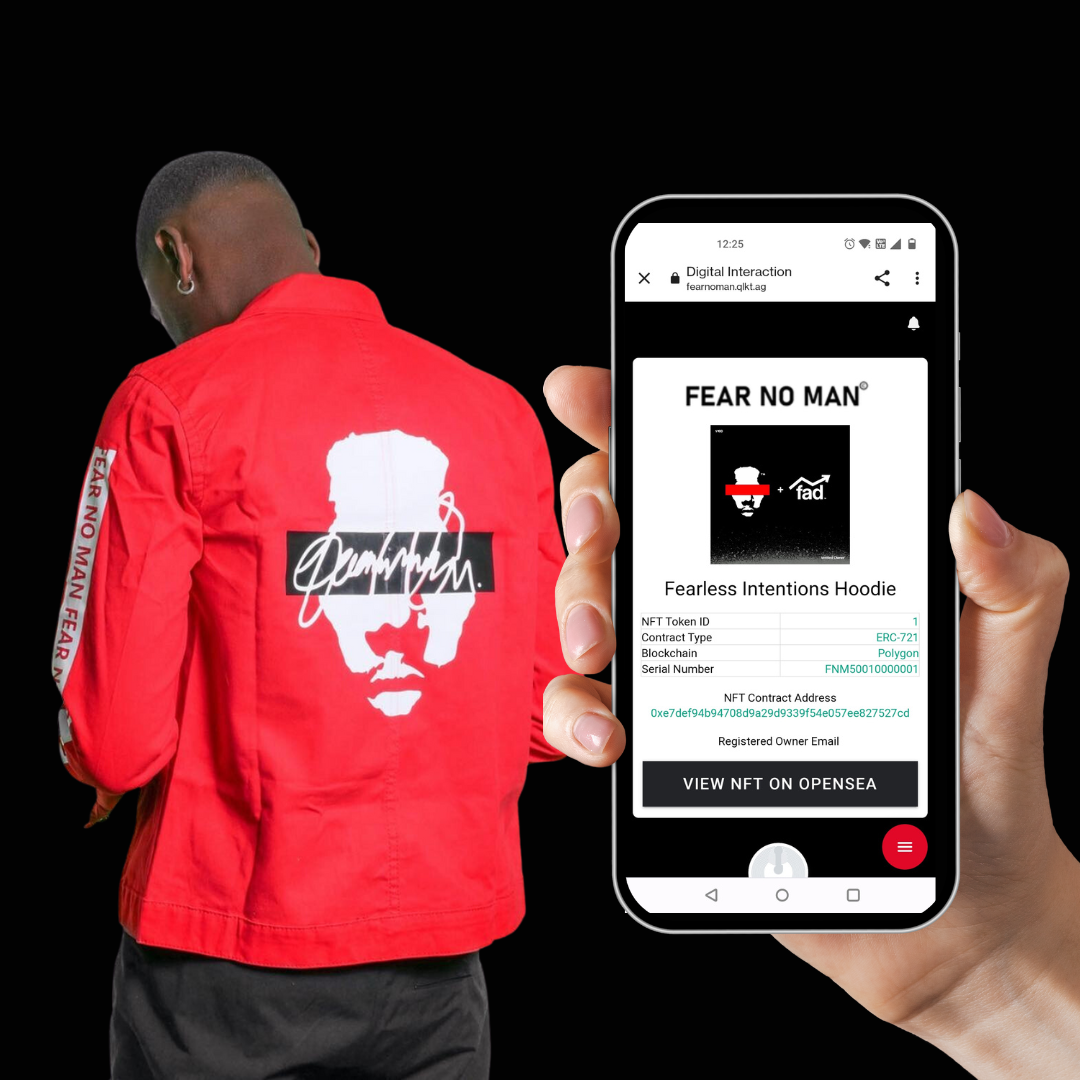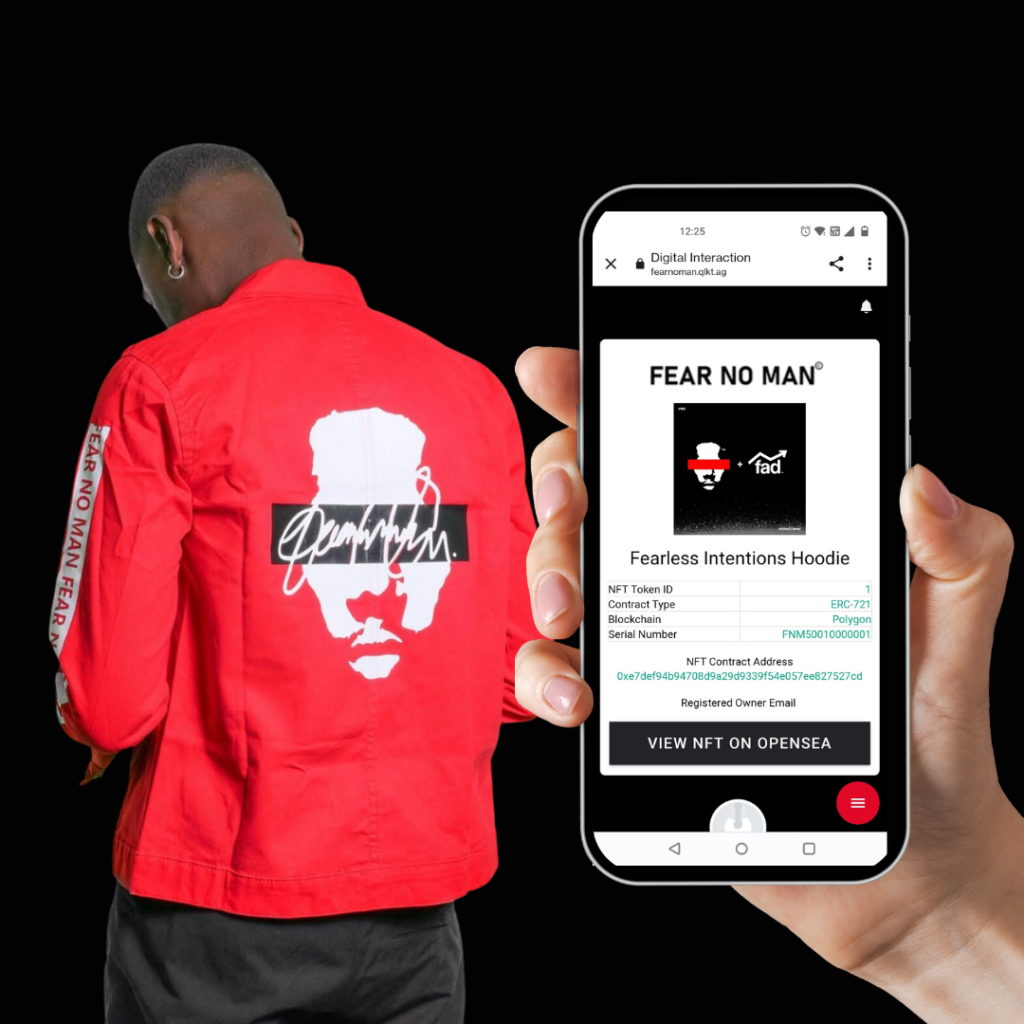 Going Phygital - Bridging the Physical-Digital Divide
To create phygital products with Qliktag, it begins with Tokenization. Tokenization is the process of converting physical assets into digital tokens. Qliktag empowers you to tokenize your products, creating a unique digital ID for each individual item along with a digital twin or digital representation for each item. These IDs are created on the cloud by the Qliktag Connected Products Platform however, you can optionally choose to pair them with an NFT on the blockchain if you would like to maintain ownership & transactions on Web3.
Qliktag provides all the tools you need to design interactive experiences, digital features and capabilities for your product using the Visual Interaction Designer. Whether it is to authenticate an item, access information about the product, verify ownership, update information about the item, activate notifications about the product or virtually any idea you can imagine, use drag & drop tools to create that visual digital experience and apply it to millions of items with a few clicks. 
The platform will then allow you to download unique digital link URLs for each item within the system and these links can be encoded into secure Qliktag unclonable NFC tags / chips using the Qliktag Custom Type-4 NFC Encoder device and software. Finally, the NFC tags are embedded into your physical product, activated and revamped into truly phygital products. 
The possibilities for creating phygital experiences & features for your products are limitless. If you have an idea for digital capabilities that can augment your physical product, chances are you can turn that into reality with Qliktag. 
Pair real-world products, physical assets & collectibles with NFT tokens on the blockchain 
Create secure & verifiable links between the physical product & digital NFT with unclonable NFC tags
Enable innovative digital experiences which can only be activated in the presence of the original physical product
Unlock functionality, content & experiences exclusively to verified owners of the NFT through the NFC enabled physical item
Complete solution with software platform, tags, tag encoding hardware, digital experience designer & new features in frequent releases
Order a Qliktag Test Kit & test / pilot the technology yourself before you decide to scale. The Qliktag Test Kit comes with a Qliktag Custom NFC Tag Encoder Device, Qliktag NFC Tools installable software for encoding tags on a MacOS or Windows laptop, a pack of 20 secure, unclonable NXP 424 DNA NFC tags, a free test account on the Qliktag Platform & links to online help resources, documentation on encoding the tags and all you would need to to setup a small pilot with your own products & custom experiences.